Motivation
With COVID-19, we've seen that regions with a rapid testing response do much better at controlling the spread of the virus. For example, Guangdong, China (five times more populated than NY State) was able to test more than 340,000 people by March 2nd 2020. Combined with strict social distancing, this enabled the province to stop the spreading of COVID-19. In comparison, by March 19th 2020 NY State has only conducted around 32,000 tests.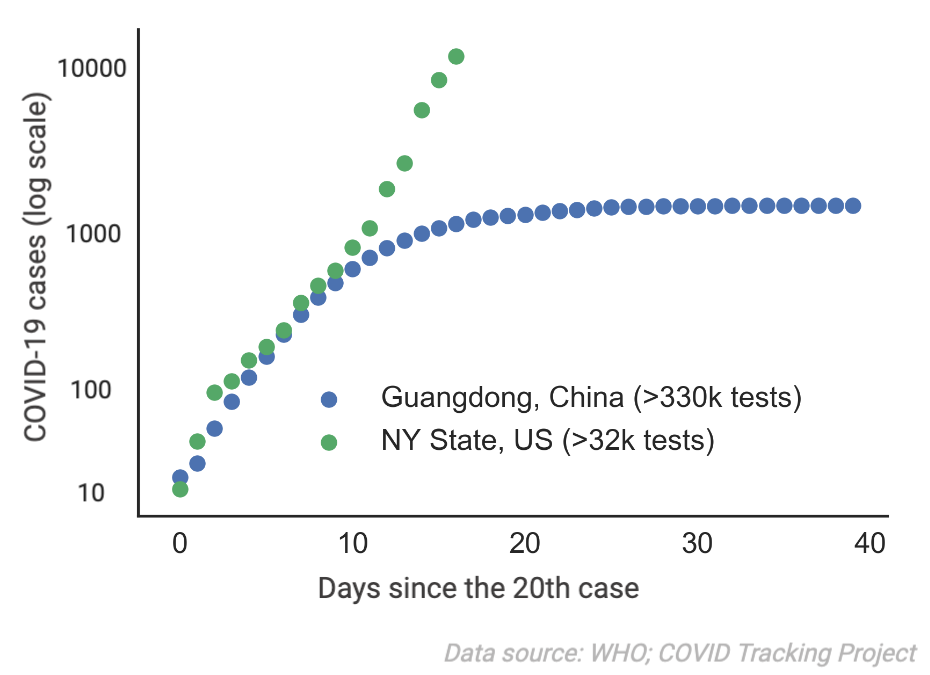 By putting general purpose sample collecting kits into the homes of millions of Americans and stockpiling critical testing reagents, we can test much more rapidly when the next pandemic comes. In particular, we can start ramping up testing capacity with our partners before the pandemic hits the US. The tests gathered from our network will enable:
More informed decision-making among individuals
Real-time monitoring of disease prevalence and spread
A reduced burden on local hospitals for testing
A jumpstart on vaccine and drug development
Through the large number of potential tests we aim to distribute, we can coordinate with the CDC, FDA and other agencies much more effectively than any individual institute alone.